Our Leadership
Unlike many marketing agencies in Phoenix (or anywhere else) that assign junior-level people to do senior-level work, Maximo uses the right mix of people for the job at hand.
Branding is a team sport. It's the filtration of many ideas through the prism of human insight and experience. That's why collaboration with our clients, their audiences, and our entire creative team is so important to the creative process.
Here, research leads to strategic culturally relevant insights that help craft memorable messaging. Messaging with visuals that grab the eye. And captures the heart. We are branding experts, we deliver visual solutions that make audiences stop, look and listen.
Our business model expands and contracts based upon client needs. We work with a close-knit group of seasoned professionals who are chosen for projects based upon their proven experience in providing breakthrough ideas and flawless execution. All of which is on strategy, on time and on budget.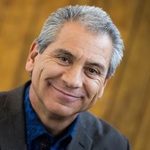 Joe Ray
Creative Director
Joe has over twenty-five years of multidisciplinary experience in branding, marketing, advertising and design. Joe participates in strategic and creative development for campaigns and initiatives within different industries and disciplines. His expertise is especially notable in finding new messaging methods to produce brand relevancy for multicultural audiences, especially Hispanic consumers, thus achieving a better ROI for clients.
Joe has received over 100 regional, national and international awards for creativity and efficacy in his work. In addition to serving clients' multicultural initiatives in the area of Pharmaceutical, Food/Beverage, Luxury Resorts; Joe is also an artist, as well as a writer and speaker on marketing and branding topics.
Joe's personal art can be viewed at
JoeRay.com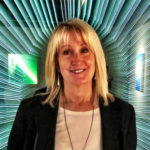 Christine Ray
Creative Director
With more than twenty years of experience developing successful brands in a variety of media, Chris strategically and systematically guides each project with an incredible attention to detail. Chris is an expert at finding the core of what makes the brand unique - and keeping the team on track with creative that is on target. Her work has been recognized and published in national, and international design publications receiving over 90 awards.
Chris is an avid painter and enjoys traveling and discovering new wines. In 2017 she and her husband Joe started
OMGPetArt.com
, an online e-commerce gallery of Custom Pet Portraits, Pet Angels and other gifts for pet lovers. Having a fine arts background mixed with an obsession to not only meet, but surpass deadlines, allows her to excel in a variety of industries.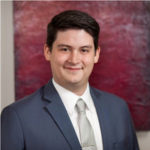 Max Ray
Director of Digital
Max Ray is Maximo's resident expert on all things search marketing. He directs content strategy, search engine optimization (SEO) and web development projects for Maximo clients. Max enjoys (bitcoin, sports, coding and playing guitar). Contact him to find out how Maximo Branding can help your business rank at the top of Google search engine results.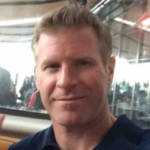 Andrew Tinkl
Marketing Director
Andrew has over 25 years of strategic marketing and sales experience in the healthcare industry focused on driving the growth of many consumer healthcare, pharmaceutical, medical device and digital health brands. Whether your needs lie in upstream product development, market and product launch preparation or kickstarting growth for a mature established business Andrew has done it through careful consideration of the key unmet needs of the patient and the stakeholders that support them.