Website Design for Helios Education Campus Art Collection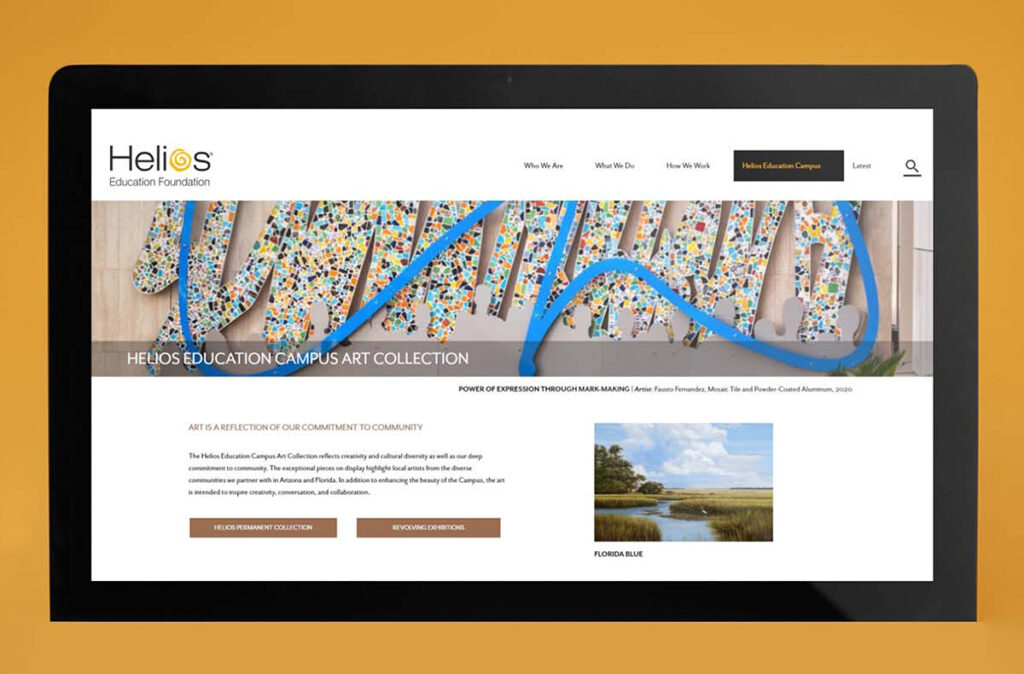 Maximo recently developed a website for the Helios Art Collection which highlights the art as well as the artists. In addition to featuring the permanent collection, the site also includes revolving exhibitions with community arts partner, Xico. These revolving exhibitions will be changed out semiannually.
To help with inquiries about purchasing art from the revolving exhibitions, we created individual QR codes which were placed on the labels for each piece. This informs us as to which pieces are viewed more, as well as to compile a data base of potential clients for Xico's upcoming exhibitions.
Working with Helios Education Foundation, Maximo helped curate and assemble the permanent art collection for the new Helios Education Campus in Phoenix. The purpose of putting together an art collection was to express Helios' deep commitment to community and to reflect the creativity and cultural diversity represented in the two states in which they serve, Arizona and Florida.
We also produced a series of video interviews with Helios' leadership and the artists responsible for creating four location specific signature sculptures. The artist videos can be seen here: https://art.helios.org/art-collection-videos/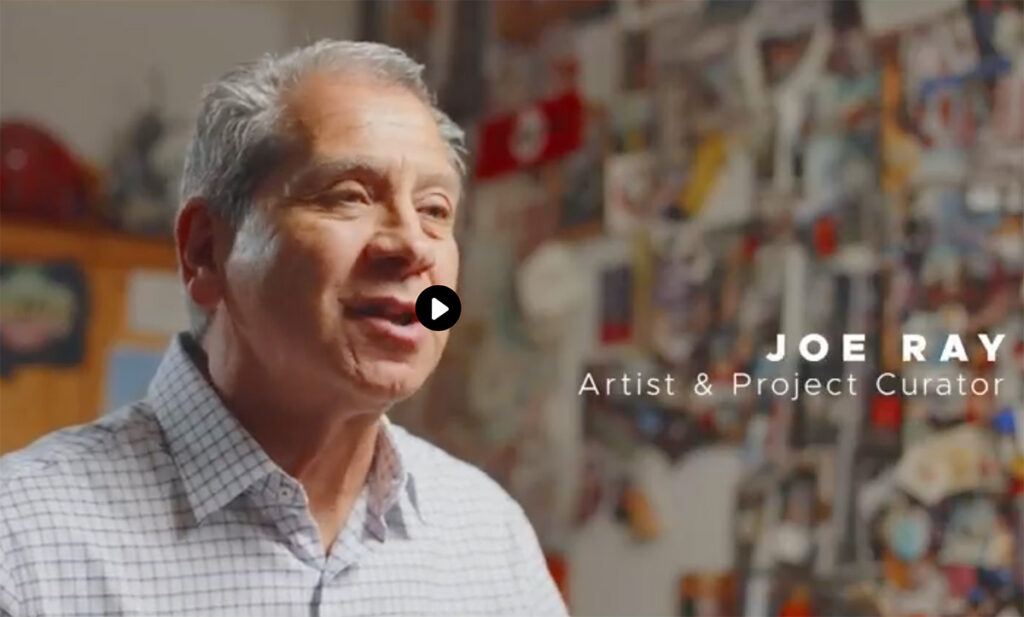 In addition to enhancing the beauty of the campus, the purpose of the art is intended to inspire creativity, conversation, and collaboration.
Maximo also created a series of items and branded collateral materials to showcase the new 65,000 square-foot campus, which sits on nearly three acres. The Helios Education Foundation Campus is located at 4747 N. 32nd Street, Phoenix, Arizona 85018.